Best Kathak Dance and Classical Music Academy Mumbai
Spring of Rhythm is the best Online & Offline Kathak Dance & Indian Classical Music Academy in Mumbai. SPRING OF RHYTHM is affiliated with Prayag Sangeet Samiti, Allahabad. We provide online and offline kathak as well as Classical vocal music, Tabla, etc training services in Mumbai, India. Our team of creative, and amazing teachers & staff have been delivering great results and building a foundation of strong faith, along with their great skillset for talented people. Classical Music is for all those who want to learn more about the Indian essence of music, as a result of which, we have been spreading the message of such beauty to thousands of students while continuing to try and educate cultural music across the globe.
The Art Of Kathak - Origination & Types
One of India's most unique dance forms that talks about the concept of storytelling in a very pleasant way. As a result, the art form brings in a greater change in dancing, in spite of different other dance forms. It consists of great charm, graceful movements, and also beautiful outfits. This dance form was developed into three styles which are, Classical, Contemporary, and Sufi. Along with its speed in terms of art, emotional research, romance as well as devotional poetries, as resulted in great feedback from our customers. Due to this, it gave birth to three Gharanas, which also feature footwork versus acting. These forms are famously known as the Jaipur, Benaras, and the Lucknow Gharana. Accordingly, the Kathakars talk to the audiences about the stories with the help of musical foot movements, facial expressions hand gestures, and eye work.
Kathak -The Classical Dance Form of India.
It is originated from the Sanskrit word Katha which means Story. A combination of three arts which are music, drama, and dance. You will find this form, both in Muslim and Hindu cultures, thus favoring this dance, and giving equal status to entertainment. Kathak dance form was originated in the village of Northern India, hence the Indian touch explains it all. As a result, many dancers wanted to know about this dance form in India, as well as in other countries. The classical dance form carries a beautiful charm of folk arts and a mixture of traditions, therefore it attracts many people to learn more about it. These Indian dancers living in those days, traveled from one village to another, and from one kingdom to another, consequently growing a beautiful form of art and culture.
Spiritual Touch to the Kathak Dance Realm
These dancers would stop at temples to rest and then later began to perform stories from the great Indian stories, additionally by styling the art and giving it a classical touch. They were encouraged by the Pandits to narrate stories from the great epics, for example, the Ramayan, Mahabharata, Vedas, and also the Puranas. As a result, this led to the foundation for Kathak's transformation into a temple dance where all the main focus would lie on gods, goddesses, and mythology.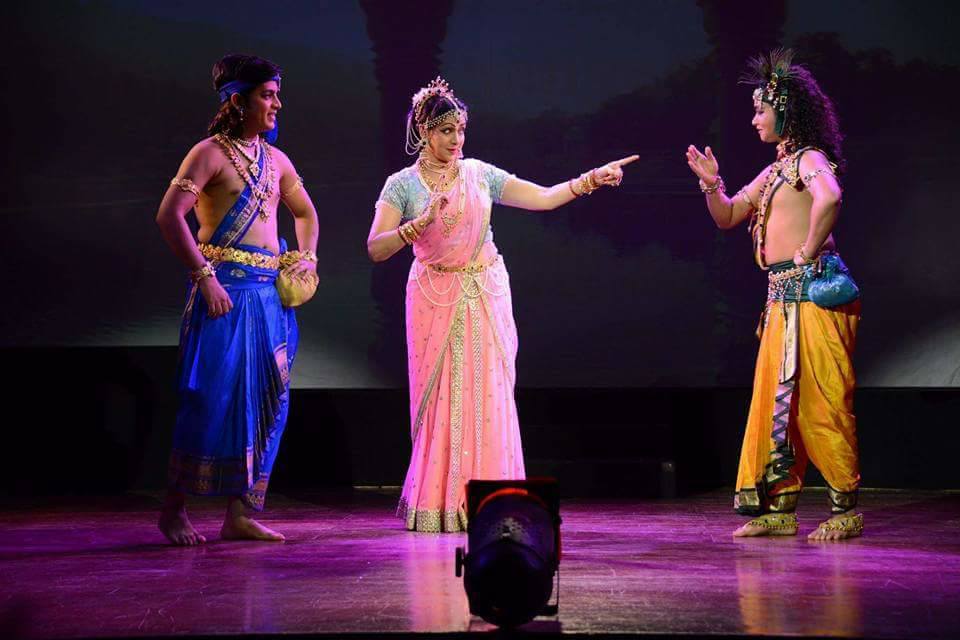 Know More About Our Gharanas
We speak and teach about Kathak Dance with two main schools, which come from the classic Lucknow, and the Banaras. Furthermore, it talks about a well-defined system of musical values, with the help of these two gharanas talking more about features, which resulted in being unique.
They talked more about sensitive movements, romance, culture, singer, and also ethos. A few of their characteristics include Amass, Gazals, etc.
The origin is discovered backed to Sri Ishwari Prasadji, from the resident of the Handia Tehsil of Allahabad. We focus on this Gharana custom, as a result of which there are great highlights in terms of dancing in small Tukdas (pieces). Specifically, these Tukdas are more about the beauty of the body parts, where also 'GatNikas' are presented.
They were developed from the banks of the River Ganga. Nevertheless, they had all their focus more on the spiritual characters of life. Their dance and Music form based on Thumri 'Bol Baant', which is the specialty of the Banaras Gharana. We focus more on the peaceful classical music of this specific Gharana.
We show our musical teaching focusing more on the archaeological finds of an apsara, as a result, it displays the importance of true music and also the beauty of Varanasi.
These two gharanas have their own unique style and are specifically built in their collection that is now passed accordingly, through the Guru Shishya Parampara.
Latest gallery from our Academy
We are committed to give you the best training in Kathak and Music.
Latest Video Gallery from Kathak and Vocal Training
We will be happy to fulfill your expectations .
Please Contact us for Kathak Dance and Hindustani Classical Vocal Training !