"Indian classical music and dance are not just for entertainment they are designed to elevate your consciousness".
There are numerous styles of dances in India that are classified as classical or folk. Different dance forms originated in different parts of India which developed according to the local traditions. Kathak is one of the famous Indian classical dance forms which initially started as a folk dance, it is the combination of three performing arts that is music, dance, and drama. Out of eight Indian classical dance forms, Kathak is the only dance form to come from North India. The term Kathak is derived from the Vedic Sanskrit word Katha which means story, the person who narrates the story is called Kathakar, Kathak dancers narrate various stories through their hand and body movements, facial expressions and extensive foot works.
Kathak originates within Hindu temples as storytelling means for portraying the glorious tales from Hindu scriptures like Mahabharata and Ramayana however these stories didn't stay within the temple for too long. These Kathakars wandered around and communicated these stories through music, dance, and songs which is quite familiar to early Greek theatre. Kathak evolved during the bhakti movement especially by incorporating childhood stories of Lord Krishna. Kathak dance follows the following sequence:
Amad – It means the dramatic and impressive entrance of a dancer.
Thaat – The pleasant and graceful segment of dance.
Tora, Tukra, and Paran – It is the creative structure of the dance.
Parhant – It is the steps of Soft rhythms.
Tatkar – It is the footwork movement in the dance.
Kathak encompasses various gharanas, which means house of dancing, it implies house of the teacher. It is related to the very earliest concept of Guru-Shishya Parampara. Some traditions and art were Carried on by certain families which were passed down orally, Kathak is found in three distinct forms called gharanas, that named after the cities in which they actually originated that are Jaipur, Banaras, and Lucknow. Different gharanas of Kathak were formed in later part of the Mughul Era which has continued till modern times, over a few generations the disciples too their guru's styles forward and built up which came to be heard as 'Gharanas'.
Lucknow Gharana was carved and advanced in the court of Nawab of Oudh in Lucknow, Uttar Pradesh. It was founded by Ishwari Prasad with years of practice, this gharana mainly concentrated on 'Nazakat' which means elegance, grace, and effortlessness in gesture. Birju Maharaj of Lucknow has been continuing their family culture in the country.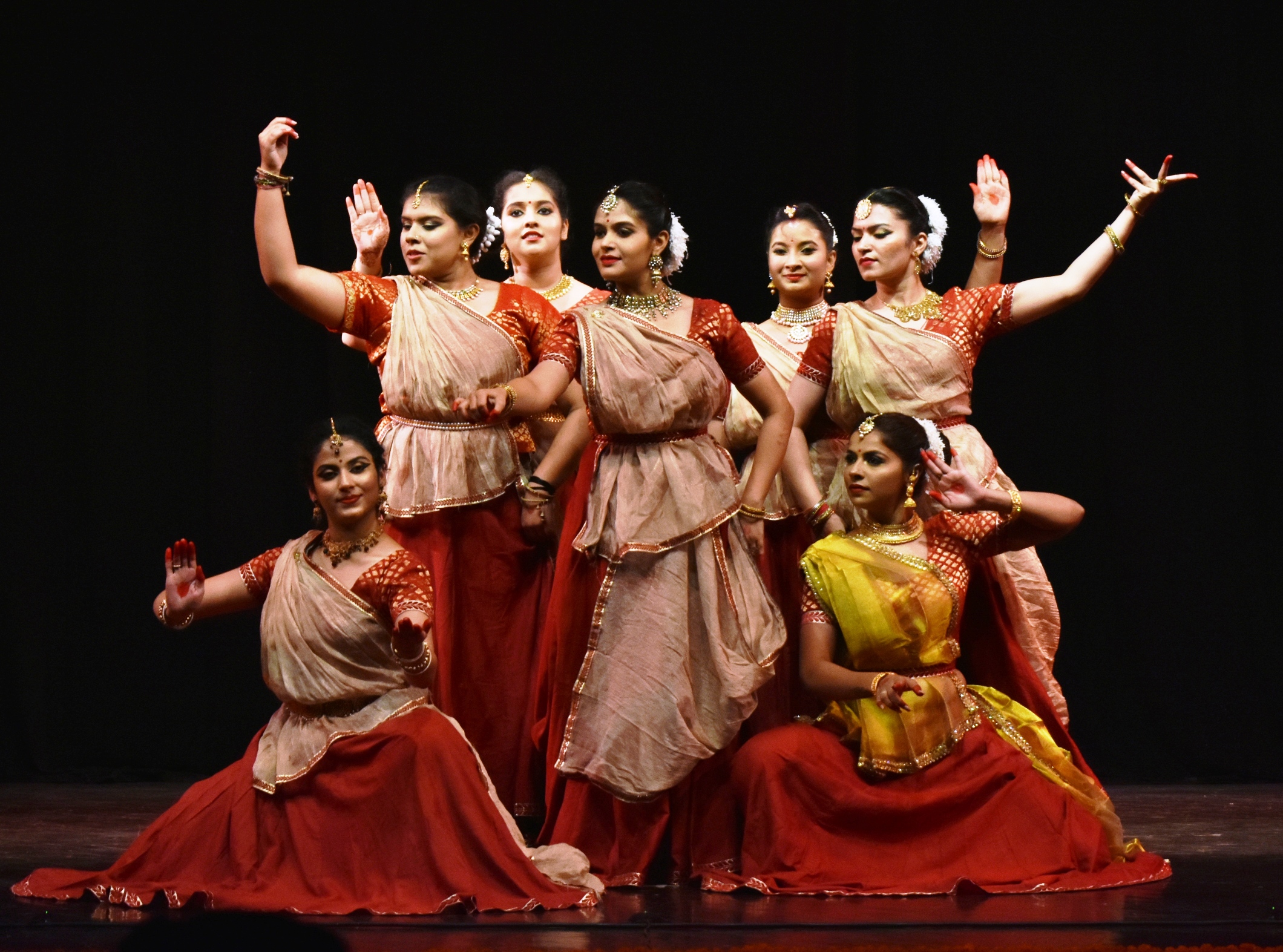 Jaipur Gharana this gharana worships the dance of Lord Shiva including his remarkable dance tandav. It developed in the court of Kachchwaha kings of Jaipur Rajasthan, it was founded by Shri Banuji. In this dance form, more attention is given to technical aspects of dance like multiple spins and complex footwork.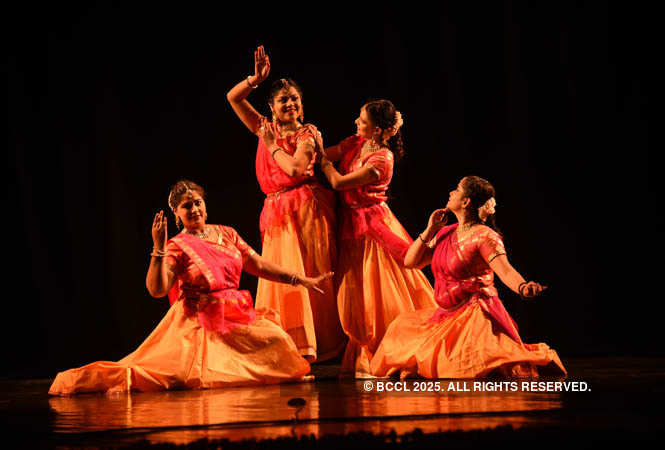 Banaras Gharana it is developed by JanakiPrasad and often called as Janakiprasad Gharana, it imbibes both tandava and lasya style of dancing. Prayers and stories of Lord Krishna and Lord Shiva are used, there is a special use of the natwari or dance bols which are different from tabla and the pakhawaj bols. There is an additional great utilization of floor, for instance in taking Sam.
There are two styles of performing Kathak:
The first one is Nritta which means pure dance, has a structure of the unadulterated dance. The second style is called Nritya which focuses on vivid facial expressions. Nritta style is associated more with Banaras Gharana, whereas the Nritya style is more associated with Lucknow Gharana. In modern-day Indian classical dance form, Kathak uses more of the Nritya style.
When dancing Kathak one can perform slow, subtle movements as well as rapid, rhythmic movements. Kathak is the only classical dance form in India to have a link with Muslim culture. Kathak's performance includes Urdu ghazals and commonly used instruments brought during the Mughul period, it resembles a unique synthesis of Hindu and Muslim brilliance in art. It is only classical dance form espoused to Hindustani music, both have had a parallel growth.
Kathakars were successful in carrying this dance form throughout India, hence it transitioned from devotional origin to a more accessible multi-disciplined entertainment tradition.
It is the best time to adopt a new hobby, Due to the outbreak of pandemic the importance of health and fitness has come to our nerves. Exercising daily will help in maintaining better health and save us from various health issues. What to could be better than opting for our own culture, Social isolation is tough to handle joining an online dance class will make your monotonous week something different. Online Kathak class allows you to learn at your own pace which builds your confidence, it will relieve the feeling of stress. You can also record the classes and go through every step later on your own. Joining a virtual dance class will make you confident and bold for joining a regular class.
Today Kathak dance form was successful in regaining its past fame, even after the tremendous downfall. Kathak is an entertainment art that has survived and grown as an oral tradition, modernized and edified from generation to generation through verbal and practice. Huge respect to the Maharaj families who produced great dancers like Sitara Devi and Saswati Sen who with their energetic performances fascinated audiences worldwide. There are several more recognized artists who carry forward this legacy.